I'm sure this has been beaten to death since it's such a common failure, but I would like to try something new.
Since we bought the tan MX-3 with the B6 SOHC in it the CEL has been illuminated, and brightly at that, with the code being G-Signal. We all know this a little too well that the CPS tends to go out in the distributor and the only way to fix the issue is to replace the distributor entirely with either a remanufactured unit ($230), a junkyard unit which has no guarantee to work ($75), or you can purchase the CPS from across the pond for $70 (Part Number *J821) or attempt to find a Miata's (1.6)/Protege's (1.
(Part Number *J825).
* The different between these two is minimal. The Miata's CPS
should
fit just fine, but I've yet to try.
The Miata's CPS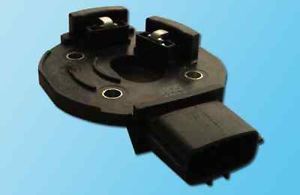 The MX-3's CPS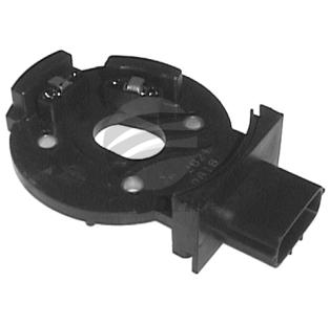 As you can see, the mounting holes and magnetic pickups are the same, the only difference is near the plug; the MX-3's somewhat slides into the distributor whereas the Miata's doesn't, it screws down with a plate. But these should be interchangeable.
In any case, the Miata's CPS is much like the DIS on the 4G63 engines; essentially a distributor connected to the camshaft but without the cap, rotor, and plug wires. It could be possible to use the same CPS system on the Miata's engine, and change the distributor system to a DIS by using the same coil pack.
It would seem to require the MSD ignition control system no matter what, but I believe that there would be potential.
Removing the CPS is easy as well.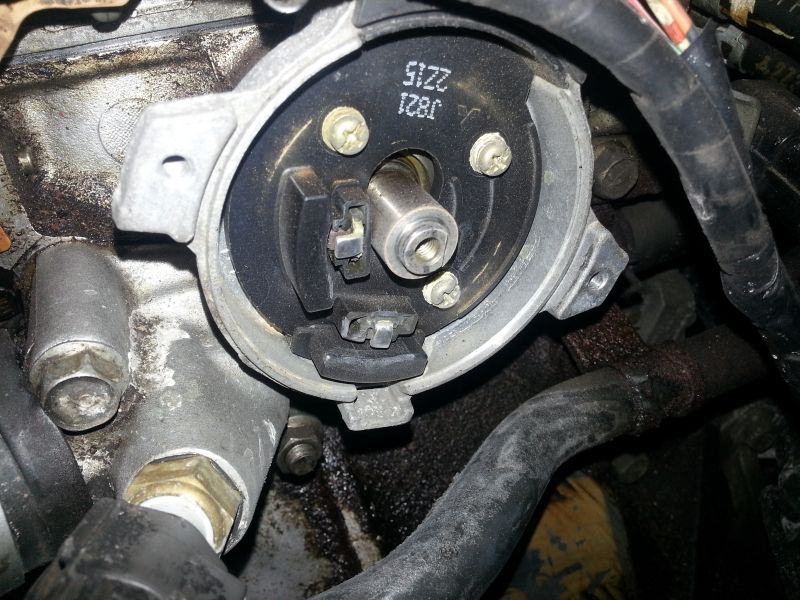 There's nothing more than taking a few screws off and there you have it. It easily slides out.
Heck, it might be even possible just to swap over to the Protege's distributor system entirely since it's a bit cheaper.
So, thoughts?