Re: [FS] Stock Mx3 GS parts car
wytbishop wrote:
Actually to be more precise you need them off a car made before 06/94. That is when Mazda started using the smaller protege brackets on all the BG/EC platforms.
They weren't smaller, they are slightly larger.. I had to do a bunch of digging into this when I picked up a set of Ryan's spherical control arm bearings...
MX3Chick wrote:
You dont by small chance have the brackets & bushings from the rear point of the front control arms? Ive looked everywhere and Im only finding them off of 95's and I have to have them from a 92-94.
I don't have them anymore.. The car was taken away on saterday...
So long as your are replacing the brackets and bushings as a complete set any year will fit your control arms and body... You run into problems when you try and replace just the bushings as the bushings change sizes mid 94... I have comparison pictures I can post up...
In this picture the bottom brackets are off a 92/93 mx3... The top brackets were off a 95 mx3... The stuff in the middle you can ignore, they are my custom spherical bearings I was installing...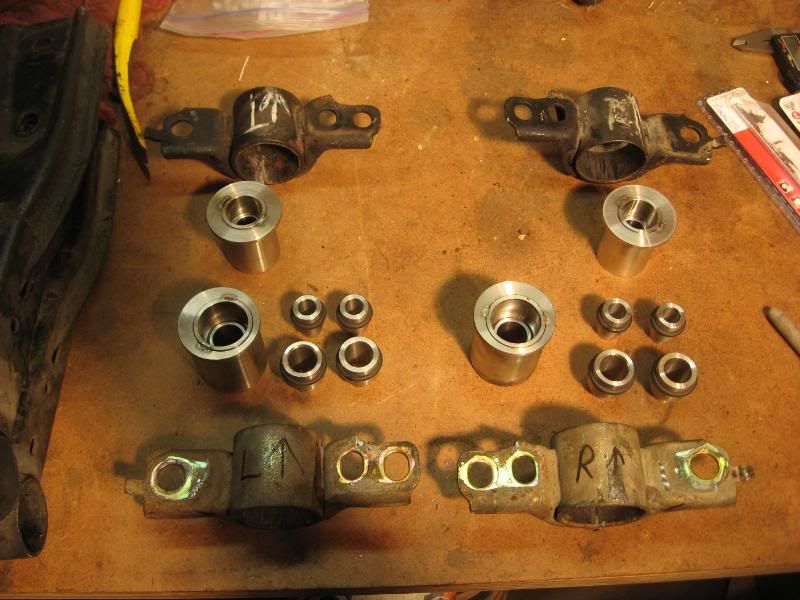 Where the control arm mounts to the rear bushing is the same between all years of mx3's... Where the rear bracket mounts to the body is the same bolt pattern as well... The difference is only in the outside diameter of the bushing, and inside diameter of the brackets...
This is the inside diameter of 92 - early 94 bracket...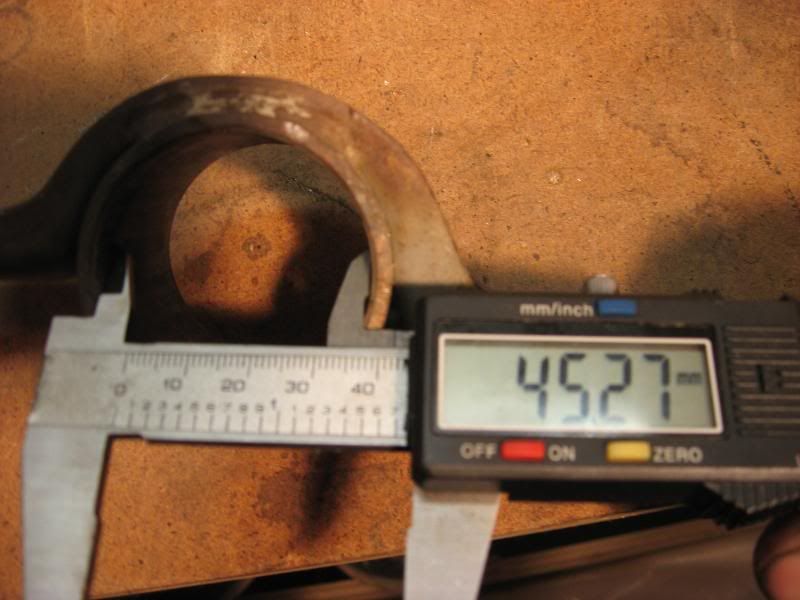 This is the inside diameter of a later 94+ bracket..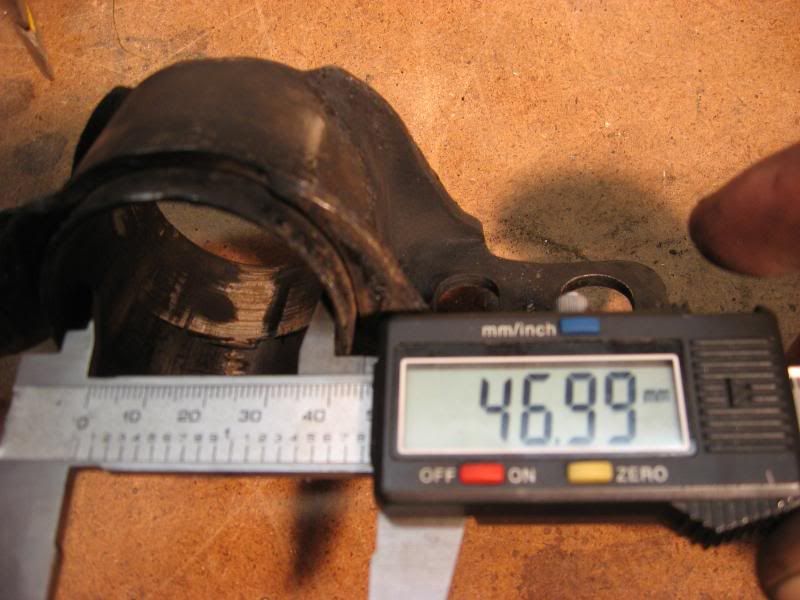 I have more pictures that show the physical differences between them, but you shouldn't need to worry about it...