Re: SuperK's '93 ZE - "Bane"
I made the decision to scrap this car. Mostly because of color. It has too many. I found my white MX-3 that I've wanted and will be using that as a base.
So now it's time to watch this car slowly become disassembled and scrapped.
I have the interior packed away. Seats and panels: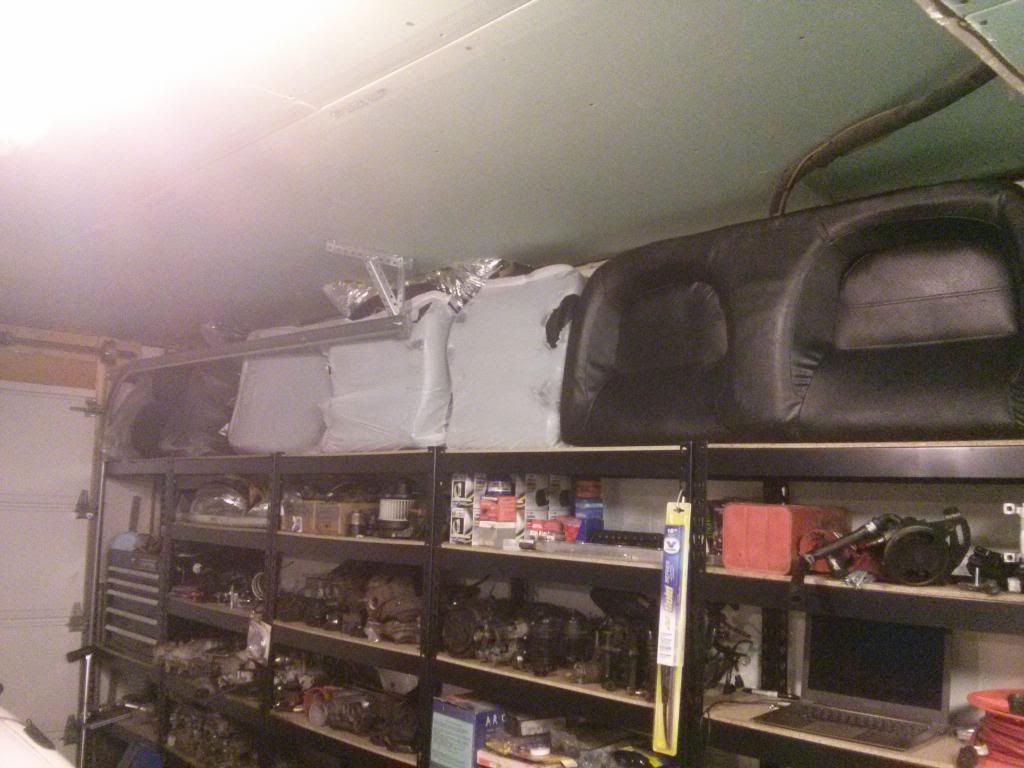 I've sold off a lot of miscellaneous parts. I'm storing whatever else I determine may be useful as well.
I do not have much time to work on cars so it's a slow process. I generally remove parts as I sell them, then store whatever other miscellaneous parts I had removed during the process as spares.
At one point my garage has been such a disaster that it looked like this: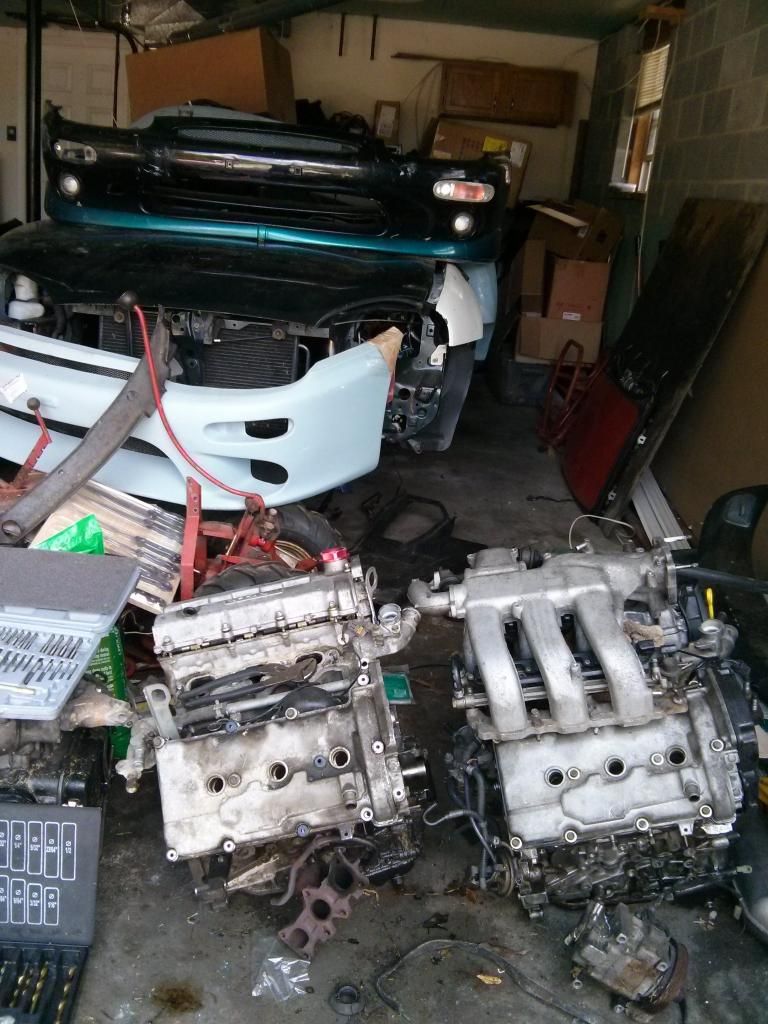 And that wasn't that long ago...
Recently I sold off the dash: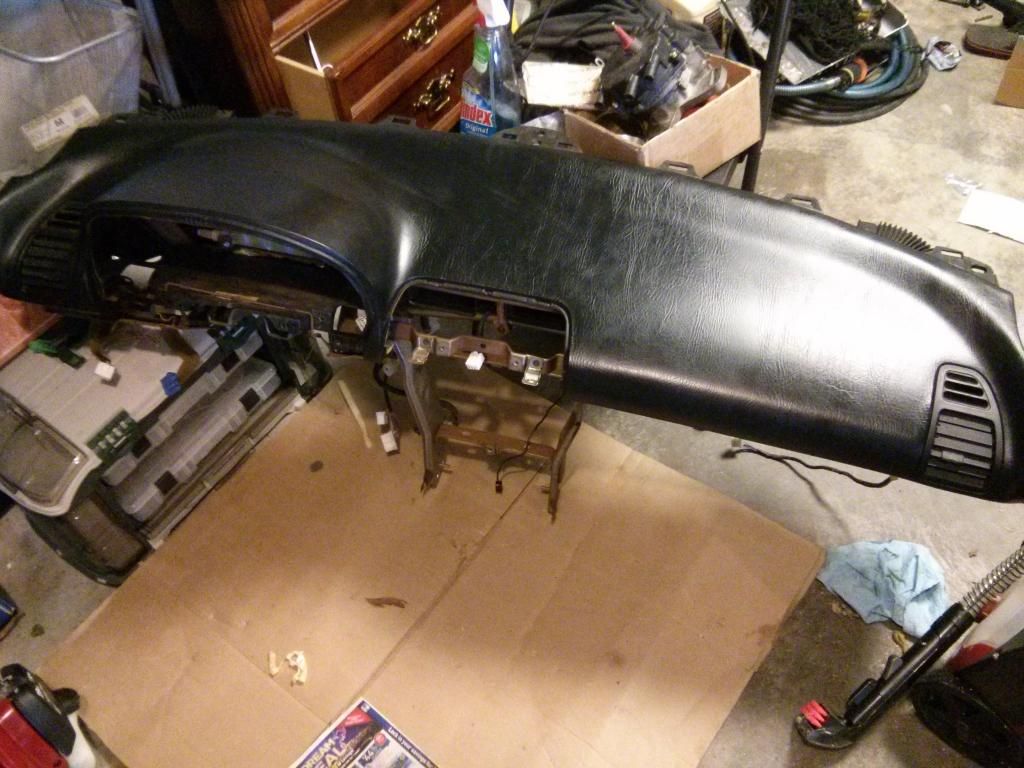 So the interior is looking like this at the moment: