OkieOFT's 1994 RS Restoration - New Wheels!
So a few months ago I picked up a 1994 RS on Ebay for $350 from a jackass in Neosho, Missouri. The car was said to have a broken timing belt. After driving 4 hours to pick it up in terrible weather I just wanted to load it on the trailer and go home. Upon further inspection I found that it had lost oil pressure and siezed the camshafts, breaking a cam sprocket clean off the exhaust cam. I found a replacement B6-DE in a local yard for a decent price. I know I should have did a BP swap, but I just wanted to get the car running and the B6 went in without a hitch. I wasn't present for the motor replacement so no pics of that.
After we got it running I decided to try the old $50 rolled on paint job. Unfortunantly, this thing has been repainted about 1 million times. This is what it looked like the day I got it running: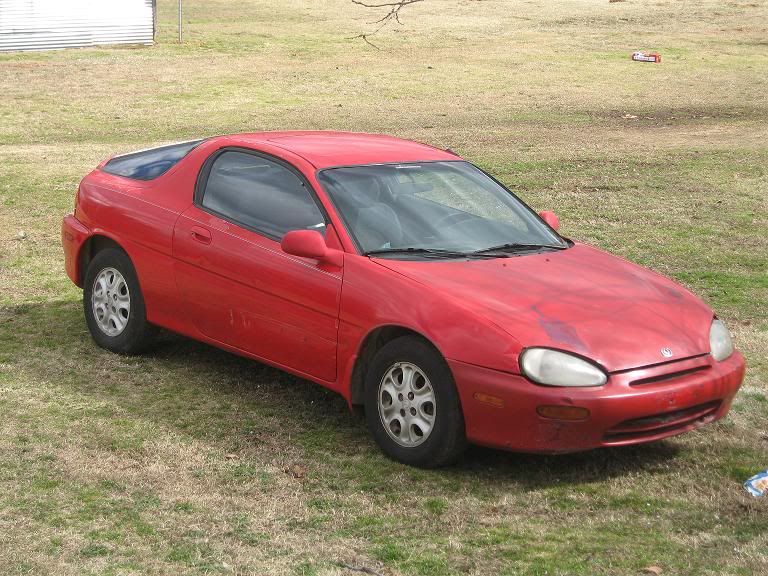 That pic doesn't show alot of the bad stuff but the clear coat was peeling, the paint on the bumpers was spider webbed, etc...Not to mention the hood and bumper were replaced with parts from a Special Edition, and no prep work was done to the underlying paint so what they had sprayed on just peeled off with a razor blade.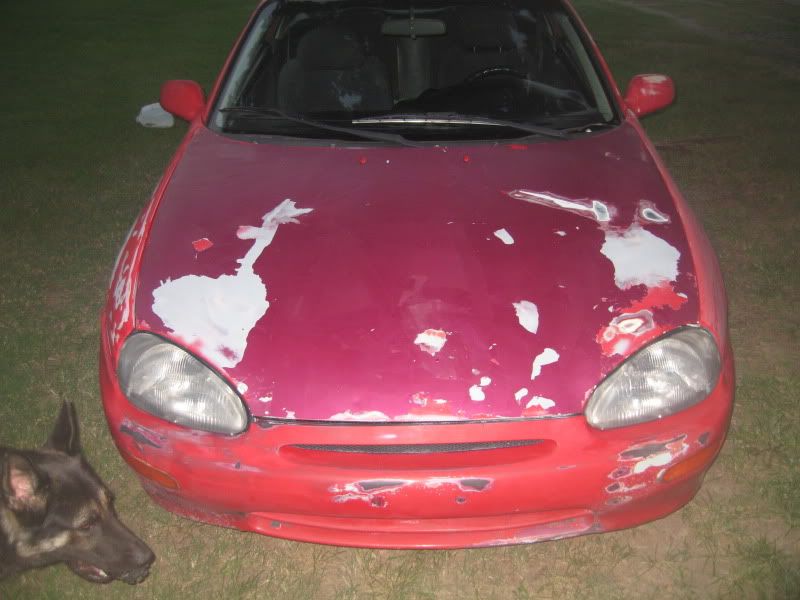 After many many days of sanding, bodywork and more sanding...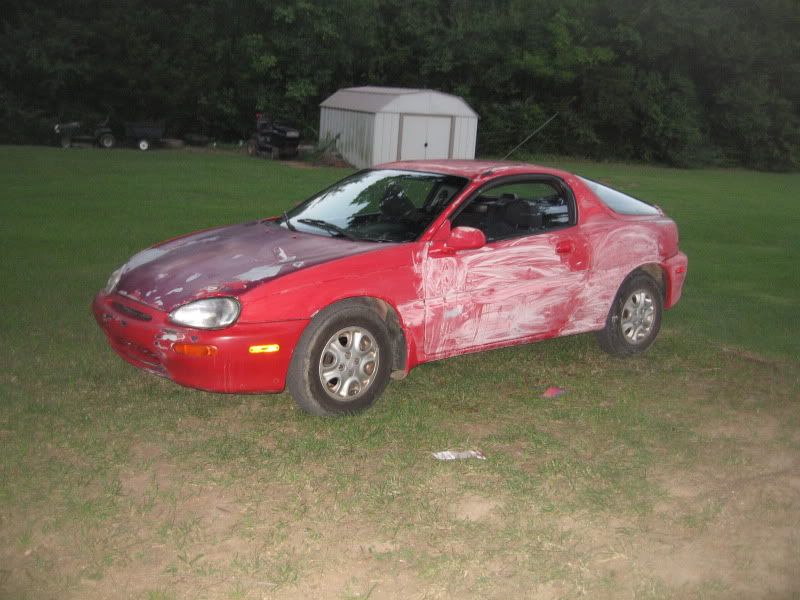 I finally got started on paint last week. I'm at four coats of paint right now. Still not getting full coverage over primer/bondo but it's getting there, i've been mixing the paint pretty thin. I'm using Interlux Brightside paint in Fire Red. Going to be stepping up the paint content from here on out, to achieve full coverage a bit faster. I'm using mineral spirits to thin it.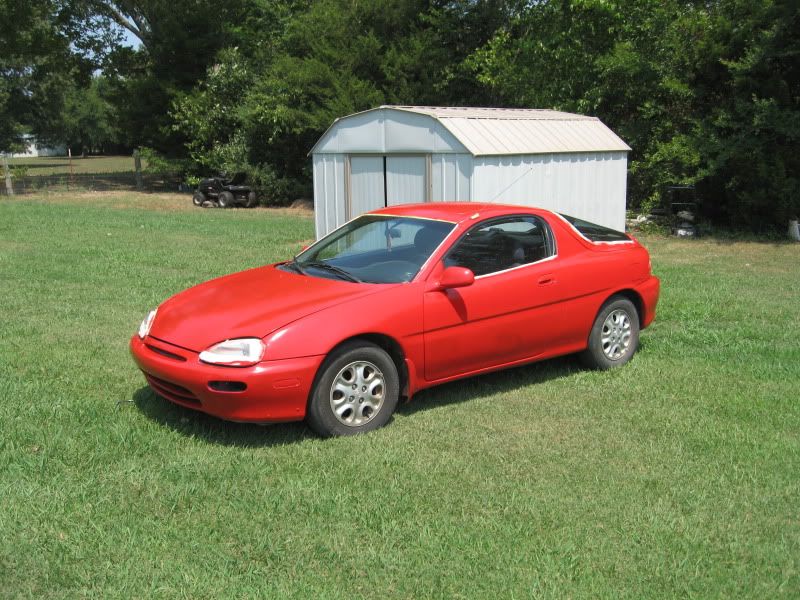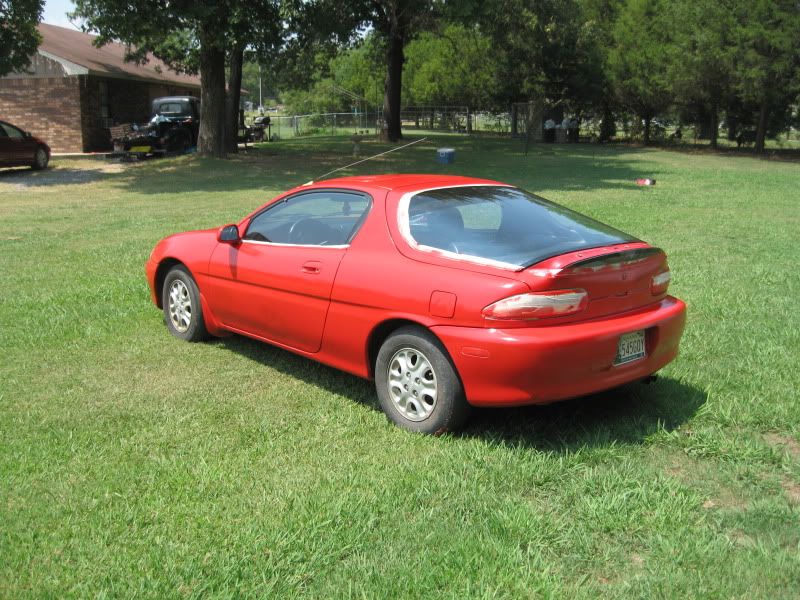 We've got some rain coming in this week so I won't be able to continue until probably Wednesday. So far I am very pleased with the results, for being painted in the wide open outdoors with a roller. I'll probably do about 8 coats of paint, wetsanding every two coats and finish it with a good wetsand and polish with a rotary buffer and Meguiars M105/205 combo.