Re: did i just kill my car?? (UPDATE)
I had the time after this school week to start tearing apart the engine, and this is my "report" so to speak:
There was virtually no anti-freeze when I tried to drain it. As for draining the oil: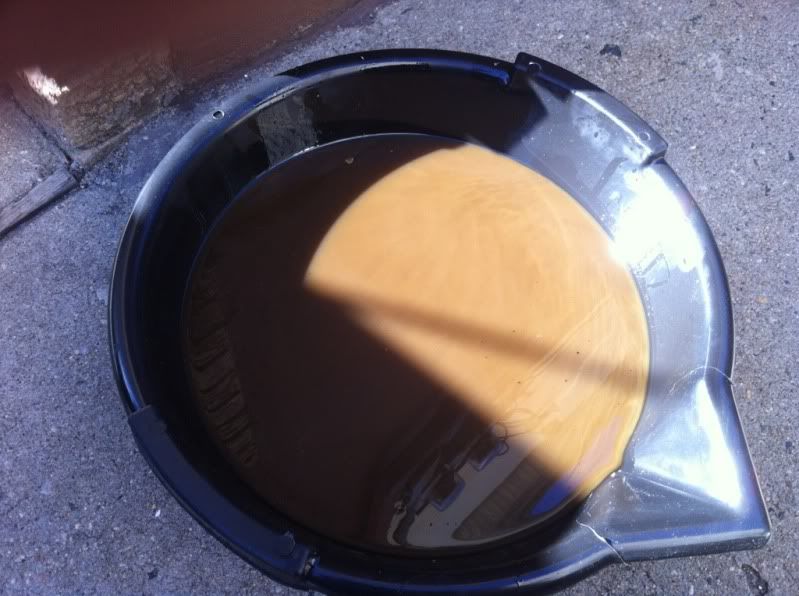 Looks like I got myself a oil/anti-freeze smoothy
So i followed the link I found to remove the head gasket. I removed the exhaust manifold, and it was pretty oily:
I made sure I had marked the position of the cams to the belt:
After removing the necessary belts, hoses and cable, this is what I found: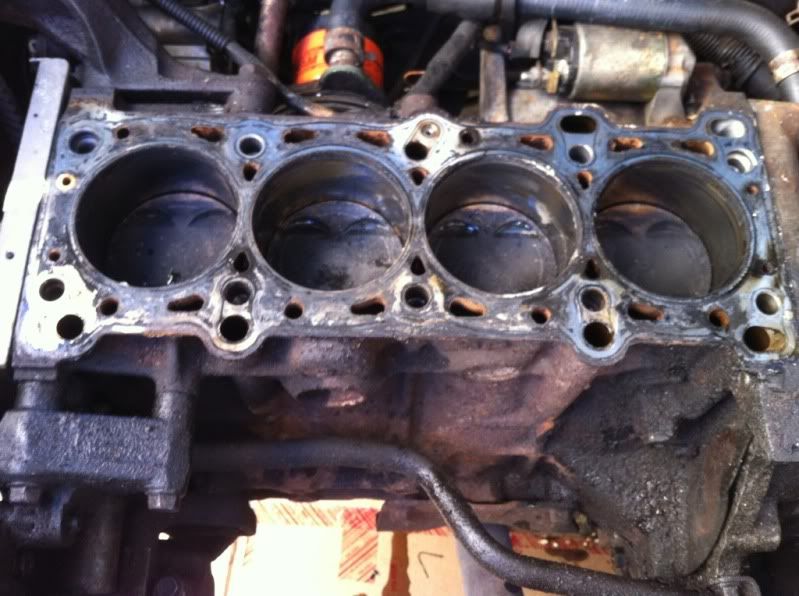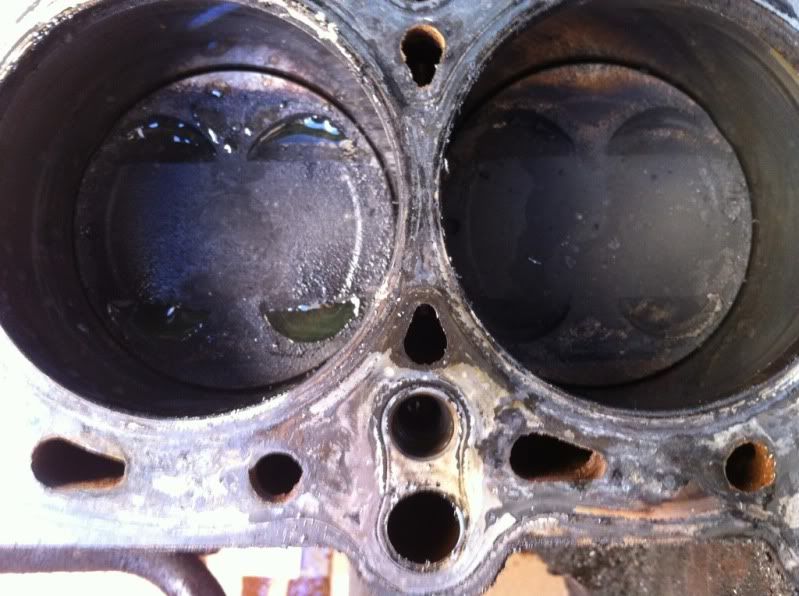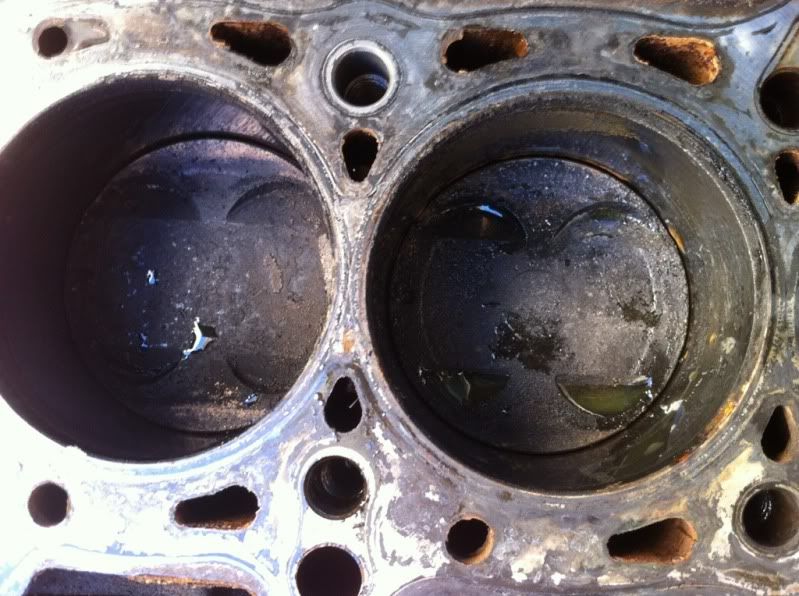 If you notice the top of the cam bolts, there's a foamy white fluid, I'm thinking oil/anti-freeze slushy.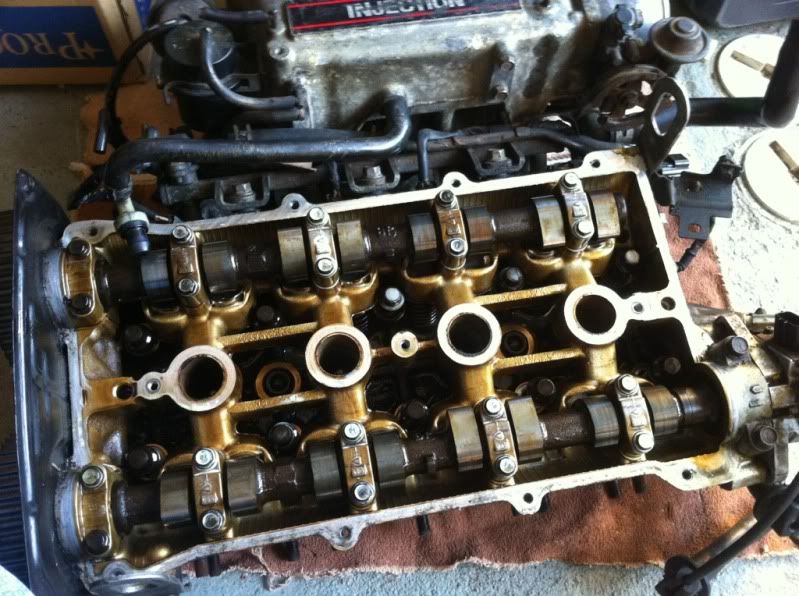 All cylinders (visual inspection of course) seem to be fine. The head gasket is made from three sheets of metal which were separated in the middle, but held together on both ends. Just by looking at the oil (mind you, it was fresh, I only went around the block where I live), and the head gasket condition, and the cylinders (looks fine to me) I'd say it was the head gasket. What do you guys think? Now that I have the engine apart, should I further investigate or do all these things pretty much point to the head gasket? Also, what can I put in my cylindres to clean them before I put the engine back together (or should I even do that at all?) Anyone can point me to my next move?? Anything else I should check? Fluids, additives or extras before reassembly??
_________________

-1992 MX-3 RS w/BP Swap

Tropical Emerald Metallic

"Lucky" 2005-2012 *REST IN PIECES*
Worklog: http://www.mx-3.com/phpBB3/viewtopic.php?f=46&t=78176

-2003.5 MAZDASPEED Protege #882

Blazing Yellow Mica

"Lemon Drop" 2012-2015 SOLD!

-2003 MAZDASPEED Protege #1186

Spicy Orange

"Debbie" 2014-2015 SOLD!

-1980 Toyota Corolla

Green

2014-present

-2002 Lexus IS 300

Solar Yellow

2015-present