5th gear replacement (F-series)
5th gear replacement (F-series) by nerd racing
I finally got around to changing my 5th gear set, it was pretty bad!
I put the car up on ramps and blocked the back wheels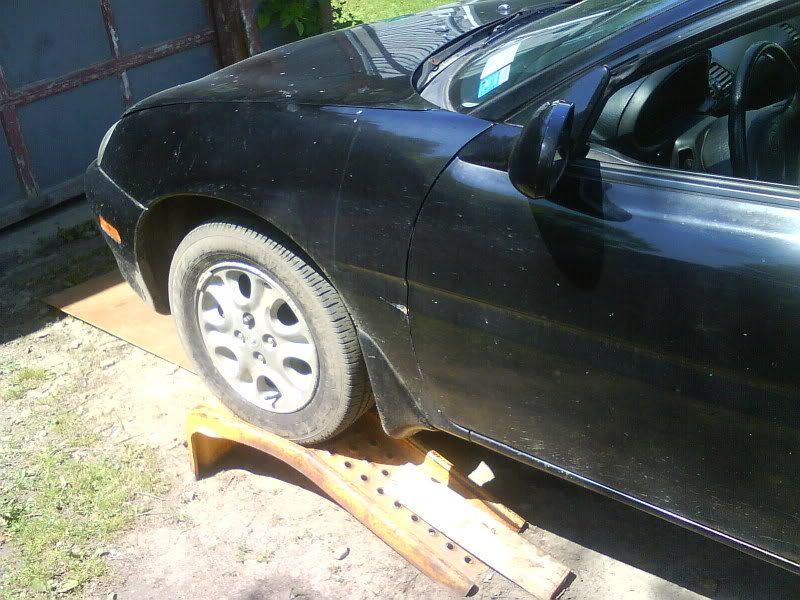 Grab a 10mm socket and ratchet and take off the Plastic shroud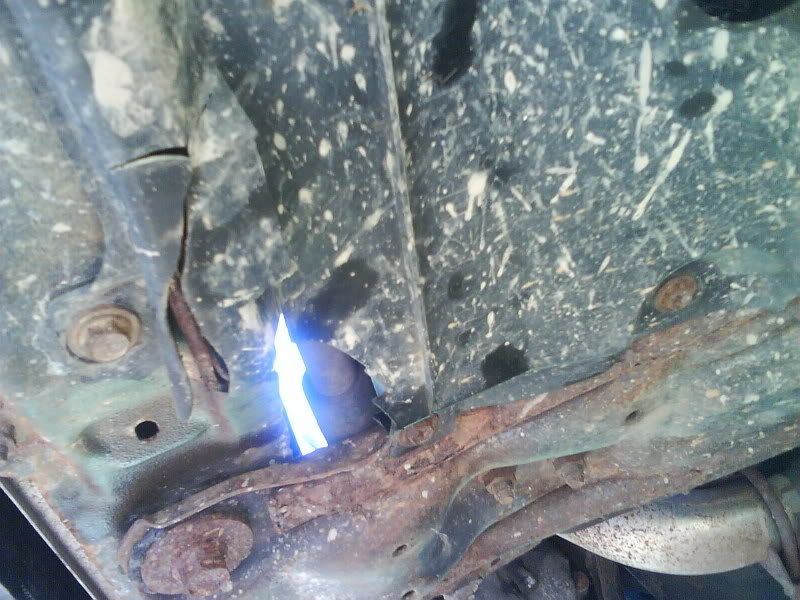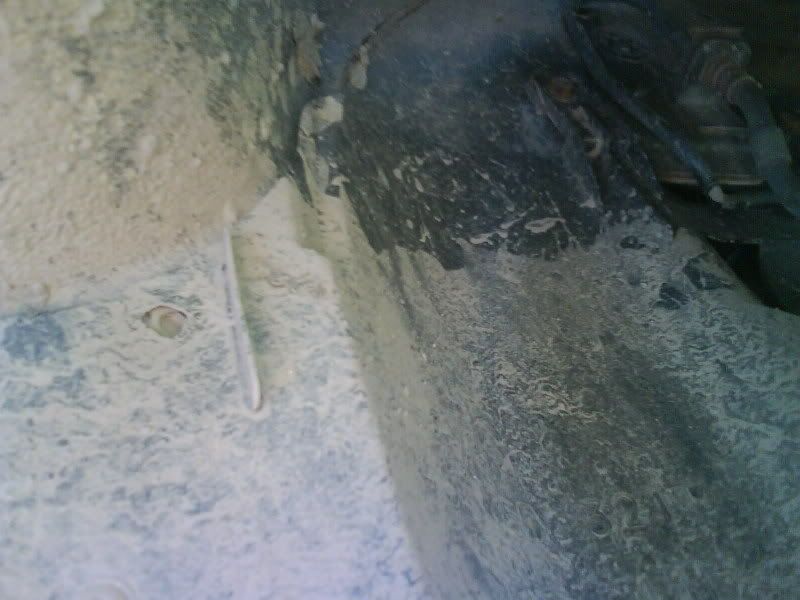 You should now see the 5th gear metal cover.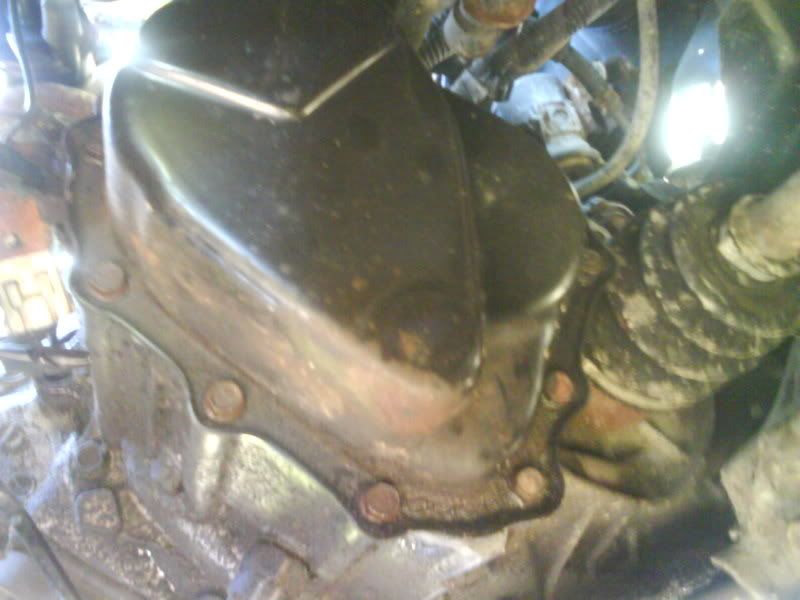 Grab the 10mm again (preferably deep well so that you can clear the cover with the ratchet head), also get the drain pan ready, you will lose two quarts of fluid (give or take depending on the angle that your car is on).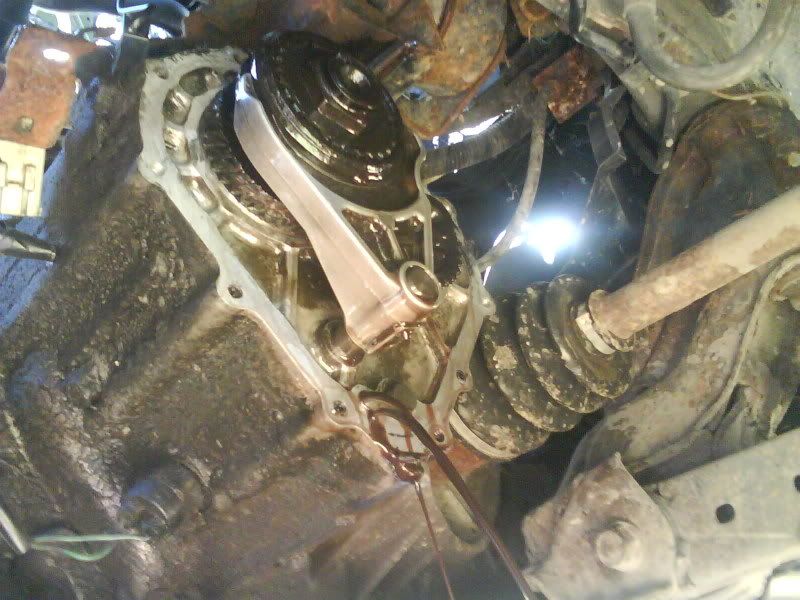 You can see how bad the gears were stripped in mine, luckily the sheared teeth stayed in the 5th gear section because of lack of fluid.
Next grab a hammer and something to unstake the gear retaining nuts, if you don't unstake them you will have a really hard time getting them off without turning the transmission internals. Then grab an inch and a quarter socket and a breaker bar and take the nuts off. Then grab a punch and the hammer and drive out the pinstock from the selector fork. Now you can slide off the gears, synchros, and selector fork. I inspected the splines and threads, and checked for excessive bearing wear. All checked out fine.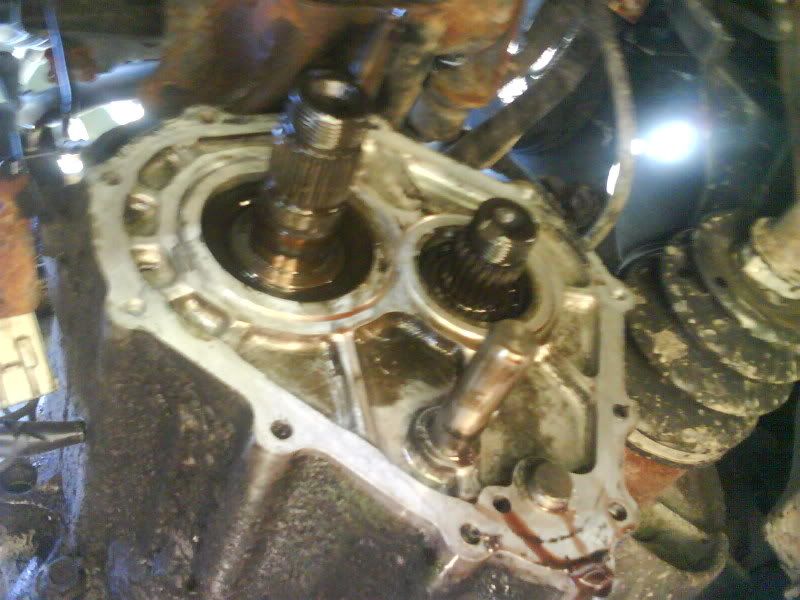 These are the gears I pulled from a Capri (non turbo). They are in pretty good shape, no pitting or tooth wear.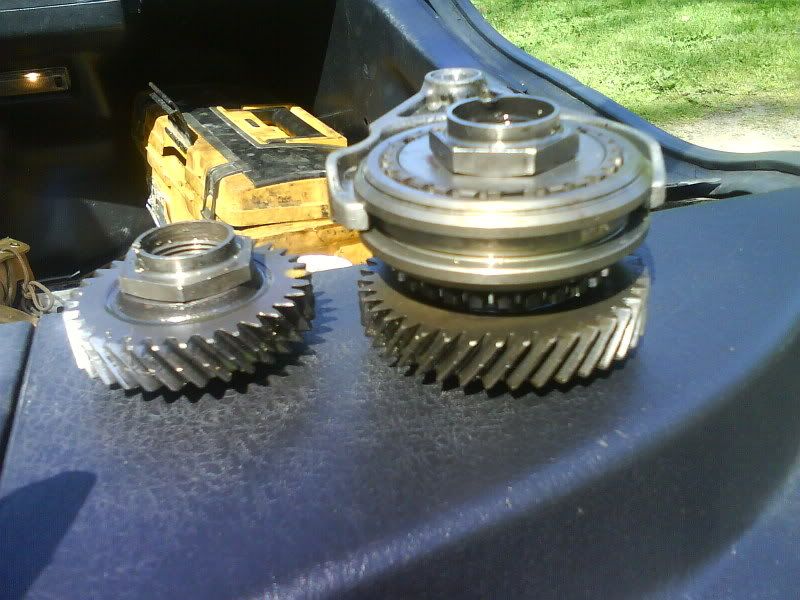 Here is the order in which the pieces of the assembly go: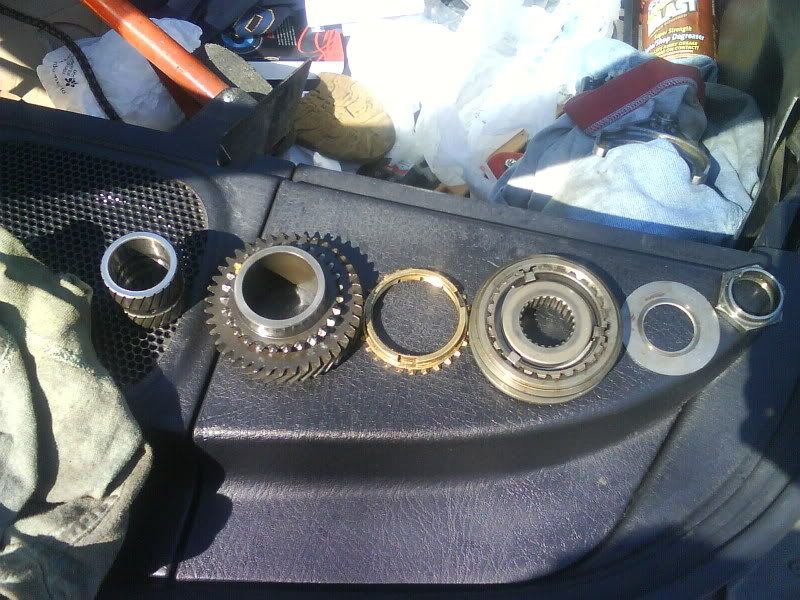 The brass synchro ring goes on the end of the synchro that has the oil passages shown here: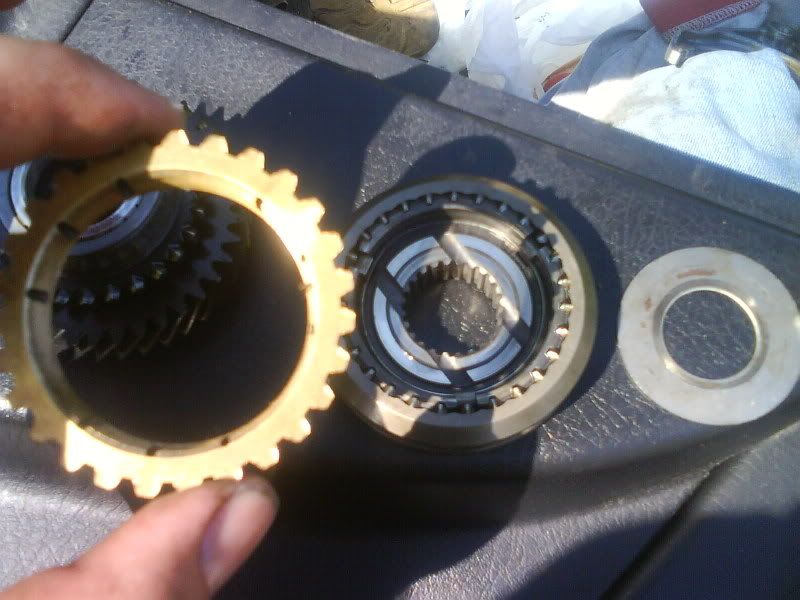 On the F-series the washer goes on the other end.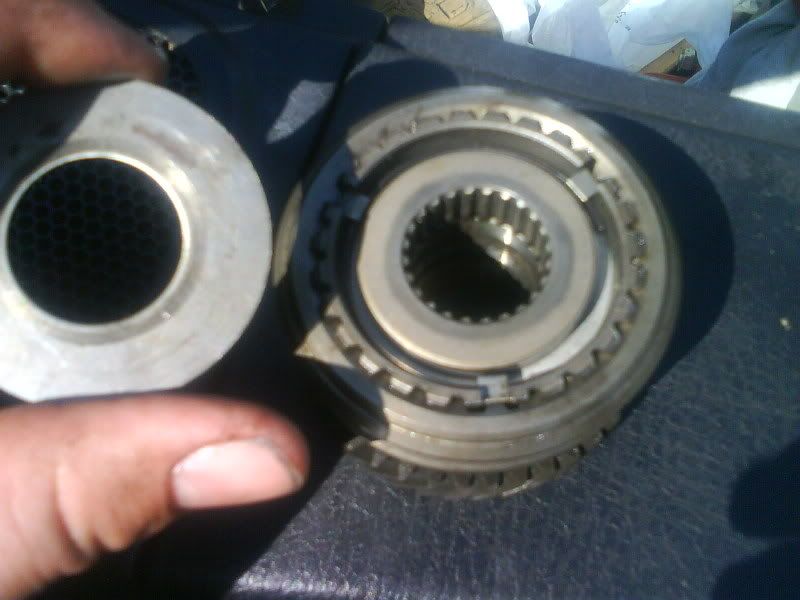 Grab a torque wrench and the inch and a quarter socket and torque the nuts down to spec and stake the nuts so that they don't come loose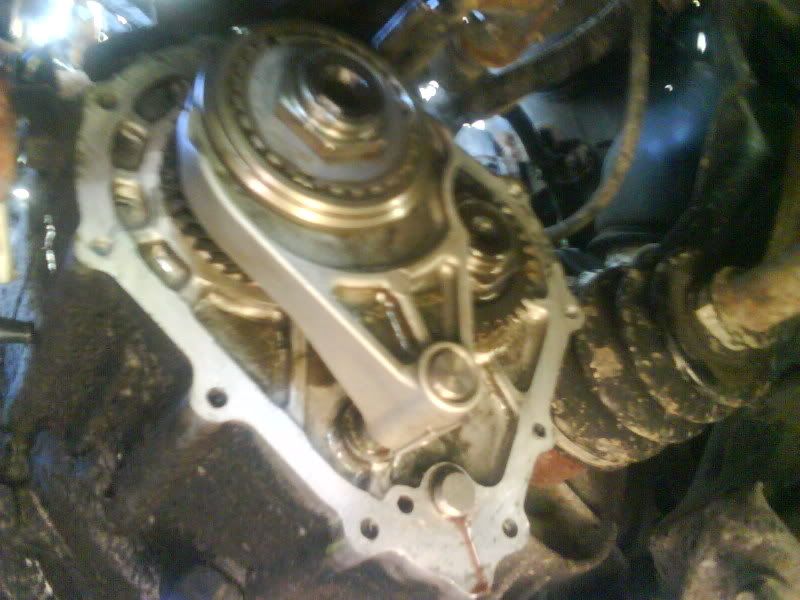 The factory seal for the 5th gear cover was just silicone gasket maker. I just used 100% silicone and made sure I used a good continuous bead. Don't go too overboard because this stuff WILL gum up your gears in a hurry if it gets into the transmission. I cleaned the surfaces with a window scraper (kind with replaceable blades), and finished it off with a rag and some brake cleaner.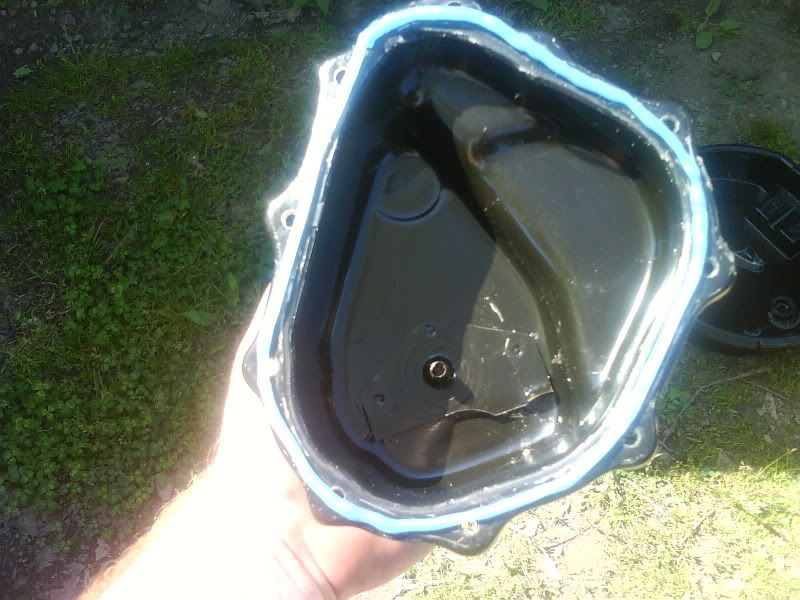 Grab the bolts and your 10mm socket and replace the bolts, I tightened them in a circular pattern and I tightened them just a quarter turn past tight. The specs on them are in inch pounds so be careful not to strip them. I let the car sit for an hour before putting in transmission fluid, in order to let the sealant cure. Do not take the car off of the ramps without putting in at least a quart and a half of new fluid.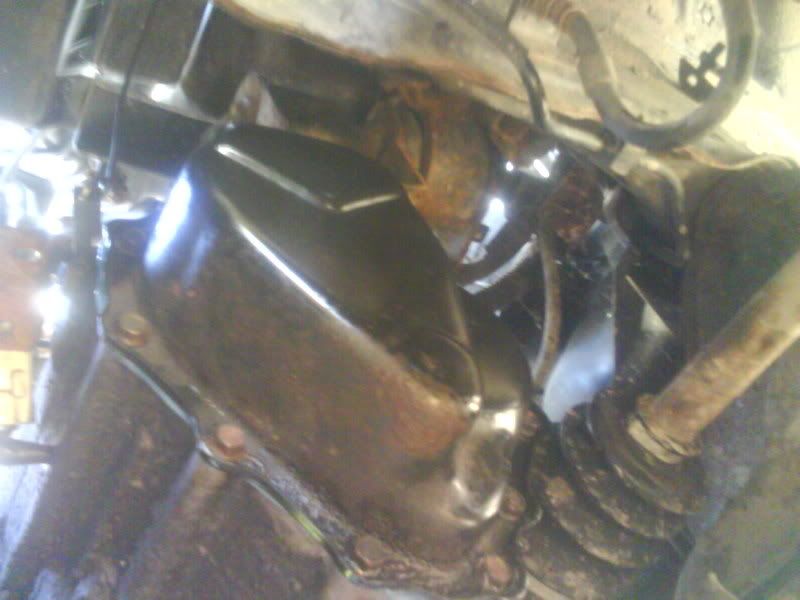 I had to throw this one in, I like the stock air box feeder, it makes a nice cup holder!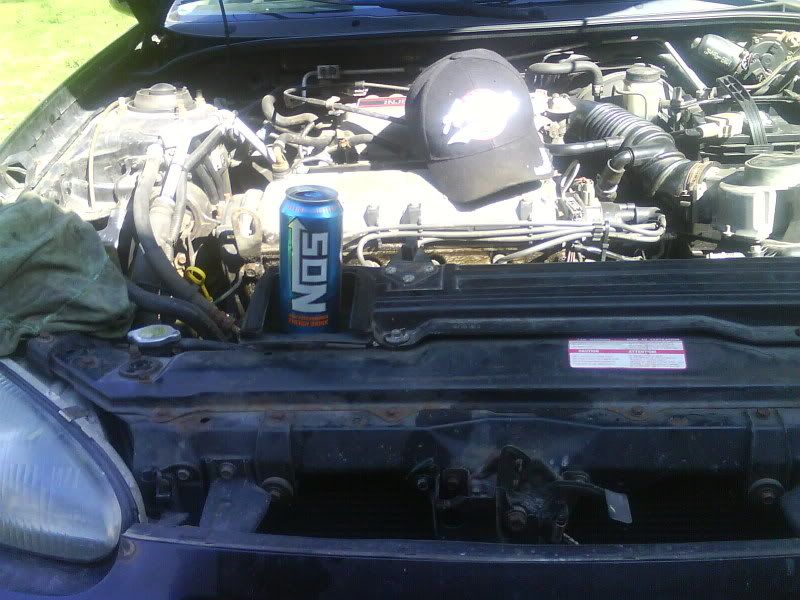 This took me about 3 hours, this included the time it took for the sealant to cure. Good luck!