Cone filter install write up (56k warning)
This subject has been brought up time and time again, with sometimes unclear help leading to frustration among members. To end all frustrations and make things simple for new members I offer this complete write up on how to install a cone filter on your MAF sensor (94-95 RS). I will do a write up for an ebay intake within the month hopefully. Here goes.
This picture shows what parts are involved in your stock intake system. All these parts can be removed, but most are optional to you. If you can't find any of them or this picture confuses you, just close you hood and go back in the house
After removing your factory airbox, loosening the hose clamp that connects the MAF and the Throttle Body, and removing the electrical connector, your MAF should be free. This is what it looks like laying on your living room floor.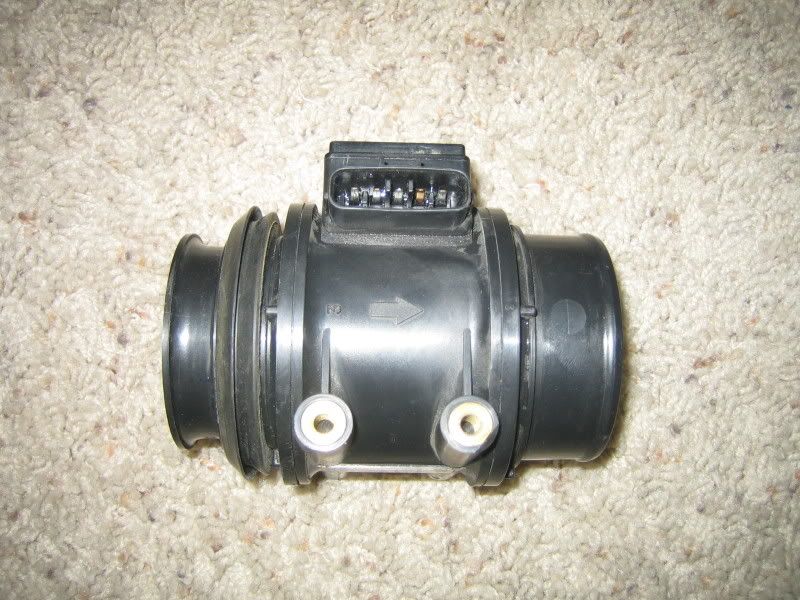 This is a side view of your MAF. There is a rubber ring where the factory airbox used to attatch to it. Just pull that off to give yourself a better mounting surface for your filter. (I didn't with my first filter, and it ended up falling off on the freeway and shooting out the bottom of my car like a rocket...)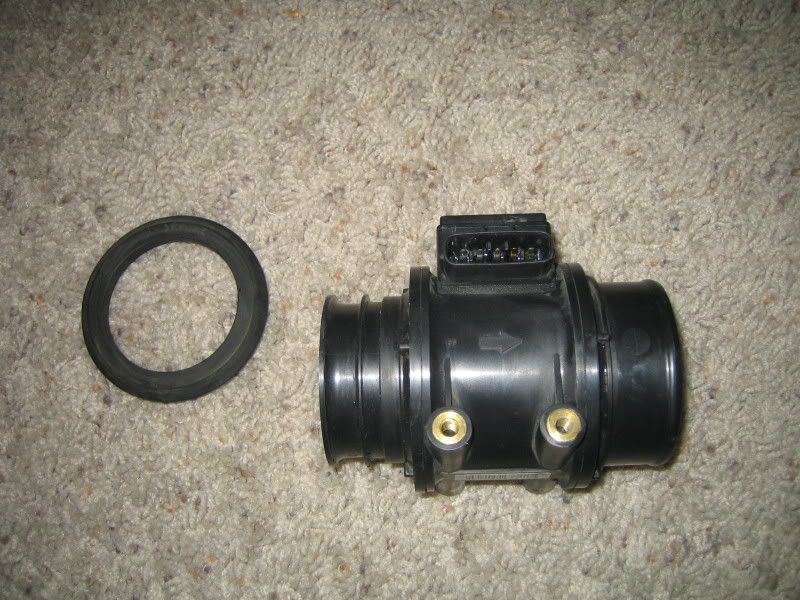 Pic with that rubber ring removed.
You're ready to attatch your cone filter. I'm using a K&N filter with a 3.5in opening. That's the normal size for filters you see at Pepboys, Autozone, real performance shops, etc... etc... They should all work.
Pic with filter installed, tightened down and ready to rock. See? It works. I'm not lying to you lol. And this thing ain't going no where.
This is how it looks installed on the car. Stick your MAF back in intake tube and tighten the clamp down best you can with out stripping the screw. Nothing supports mine, it just hangs there. Probably not the best method, but it works for me til I get a real intake. You might try to figure out some way to support it.