[FS] White 92 GSZE MX3 New Leather Interior. I really do plan to sell it this time
as difficult a decision as it's been.
NO Trades, NO Partouts thanks.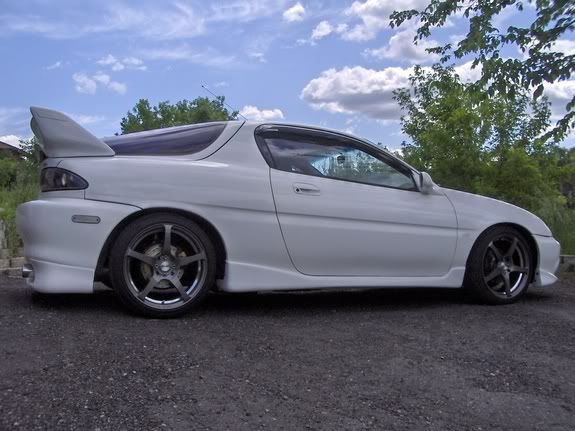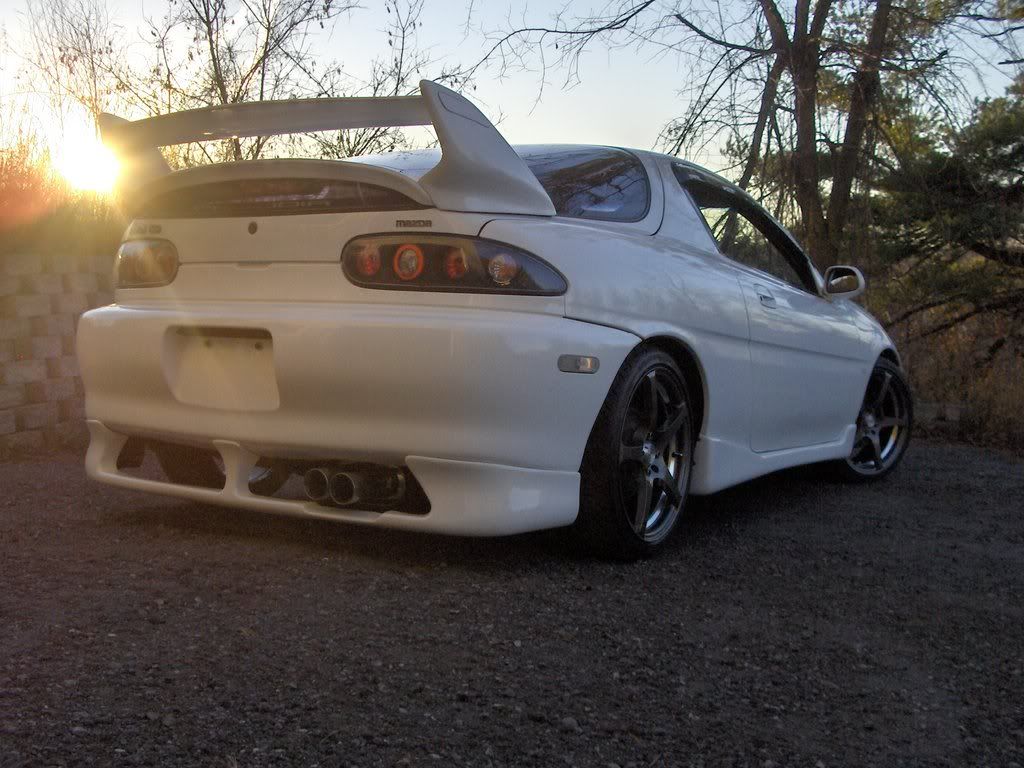 Pics from last summer.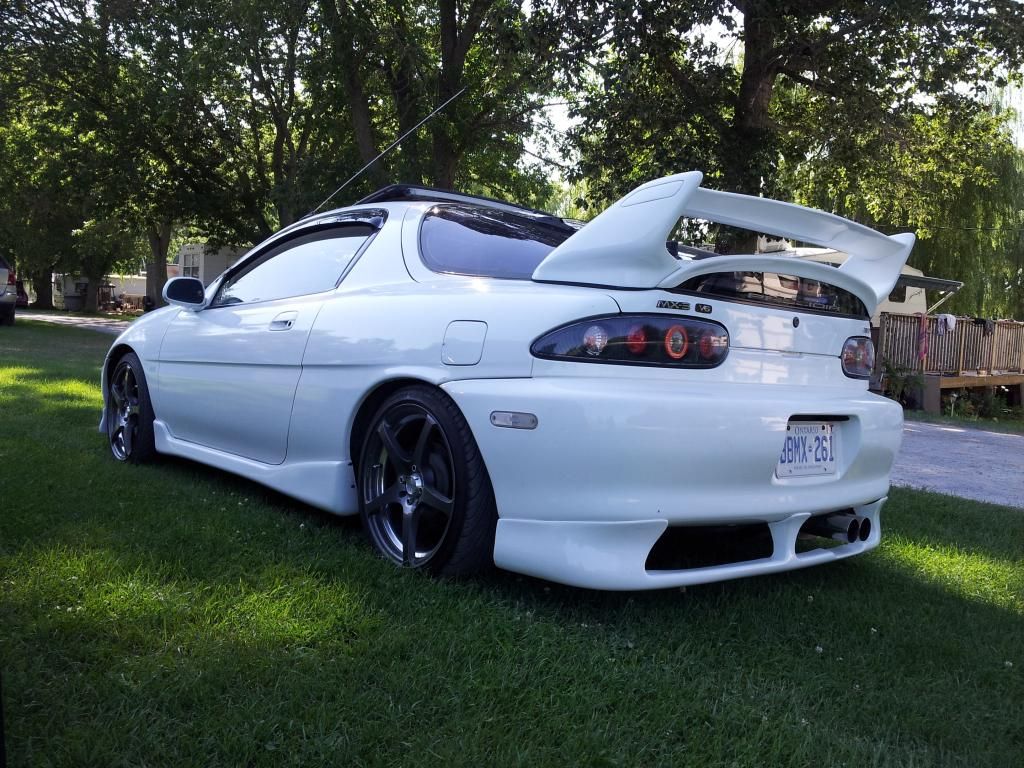 Please PM for additional info,
I'd like to

keep this thread clean
so again any query's can be PM'd to me. Thanks.
Exterior
JDM 2.5L KLZE 200hp @ 6500rpm, 165tq @ 4800rpm
KL31 ECU
Millennia Curved Intake Manifold
Modified Integra CAI w/ K&N filter
Polished SS headers
2.5" Mandrel bend exhaust
Polished SS MagnaFlow Cat
Polished SS Vibrant Ultra Quiet Resonator
Polished SS MagnaFlow twin tipped muffler
MX6 High Performance Clutch
MX3 5sp Transmission & Flywheel
SRD Bushings throughout
SRD Lower Engine Brace
SRD Rear Brace
RActive Strut Tower Braces (front and rear)
KYB GR2 Struts
B&G Springs (1.5" drop)
FAST 17" wheels
Falken FK451's 205/40 17
Goodridge Teflon braided SS brake lines
SS braided clutch line
JDM Front Facia
JDM Fog Lights
JDM Chin Spoiler
OEM (urethane) Sideskirts
Pakfiefer Rear Apron
Combat Rear Spoiler
Projector Head Lights
Altezza Tail Lights
OEM Window Visors
Miata Clear turn signals
Miata Clear rear side marker
Brand new battery (Oct 09)
OEM Sun Roof Visor (not shown in picture)
Interior
E-Spec 323F Air vents
OEM Floor mats
OEM Brushed Steel Scuff Plates
OEM Center Consol Cup Holder
NEW Special Edition Leather Seats (front and rear)
MazdaSpeed Peddles
Miata Chrome Door Handles
Miata Chrome Door Handle Cups
Clarion AM/FM/CD
Soundstream Component Speakers Front
Clarion rear speakers
Kenwood amp (for sub)
Pioneer 10" sub (mounted in custom rear deck)
Mazda Speed shifter knob
Previous add by last owner:
viewtopic.php?f=2&t=71957
I will also include lots of spare parts and that's a few boxes full such as, power window assemblies with side window glass both sides, front axles complete, drivers window switch, moon roof motor assembly, spare trans, stock tail lights and wiring harnesses, almost new fuel tank, spare disty if I can find it lol installed one was new when ZE was installed, repair manual.
I'll also include Outlaw Thermal Spacers compete that I never got around to installing.
I'm looking at $4000. Included two way Viper 350 alarm.
PM me for details or to get my phone number.
KLZE The dirty areas are factory undercoating that I've been slowly removing.
Underside pics, no rust using a mirror that kinda worked.
Fwd Rear Wheel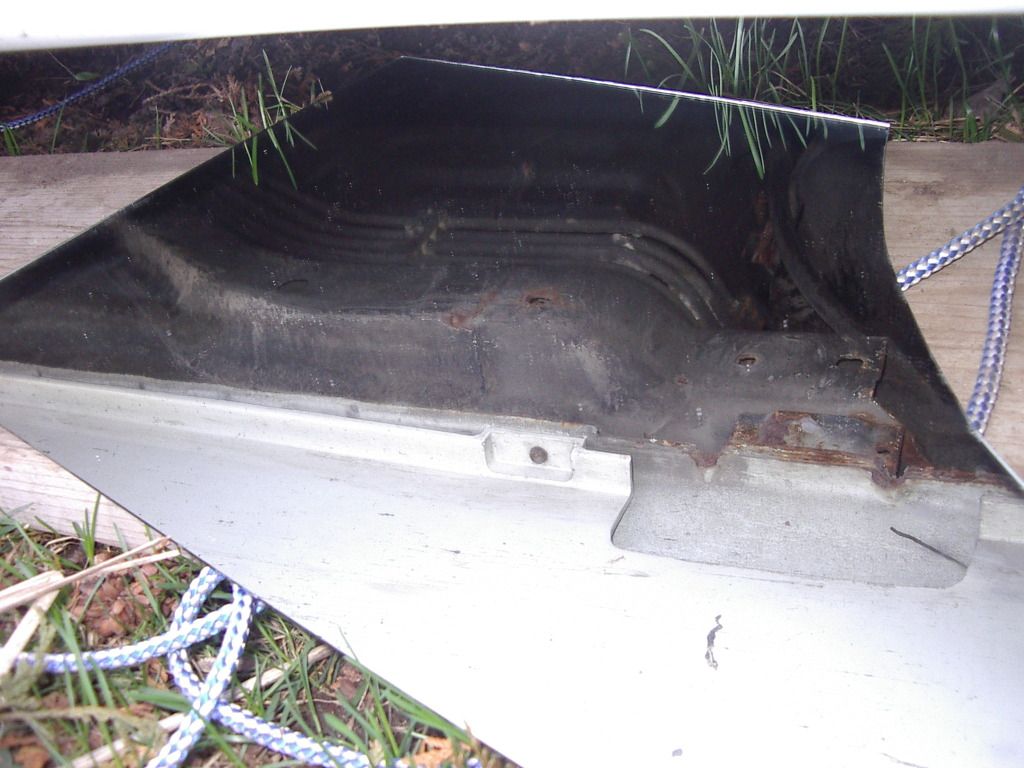 Midframe
Aft of Front Wheel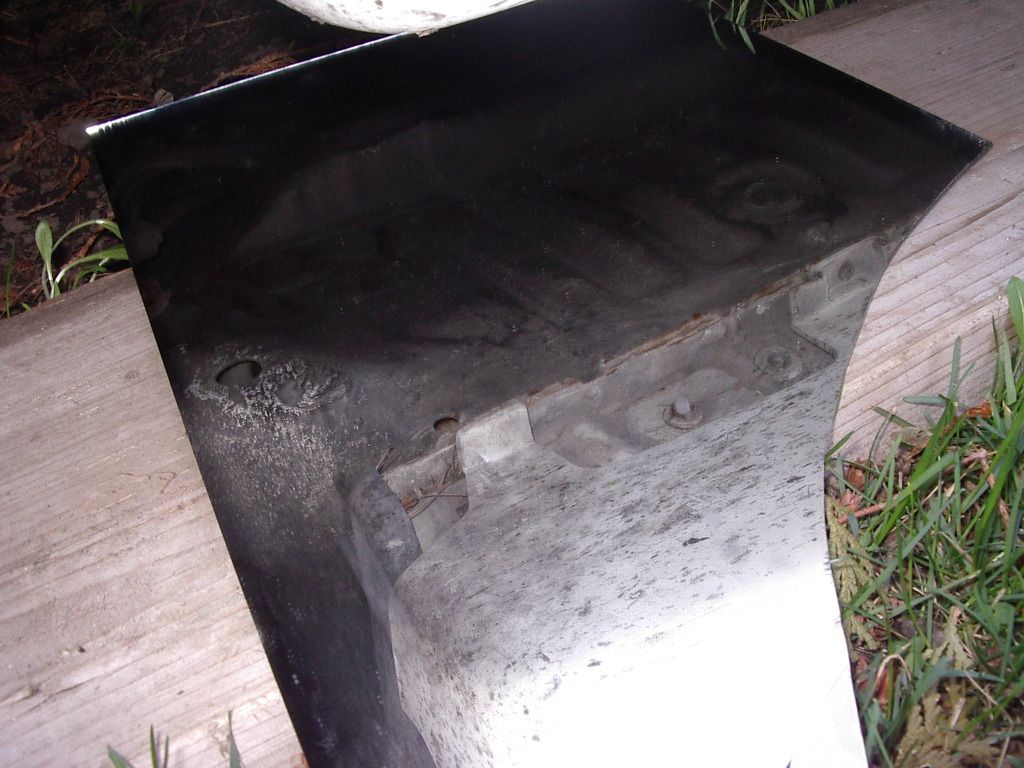 Exhaust upside down, if you can make it out. lol
The only trouble spot on the whole car, no change in 4 years, quoted $200 to fix. I could get it fixed professionally unless someone wants to save a couple hundred and do it themselves.
More pics from Kingston meet.
viewtopic.php?f=18&t=74088
Well that's the whole deal.