How do I remove the rear wing?
Hello,
Here is my 1995 MX3. I paid $1800 for it when it had 48000 miles. The owner wanted $2400, but I believed he puked in the trunk. The interior is in fantastic shape, the paint however needs work.
I love the way the MX3 drives with 16" wheels, very sure footed.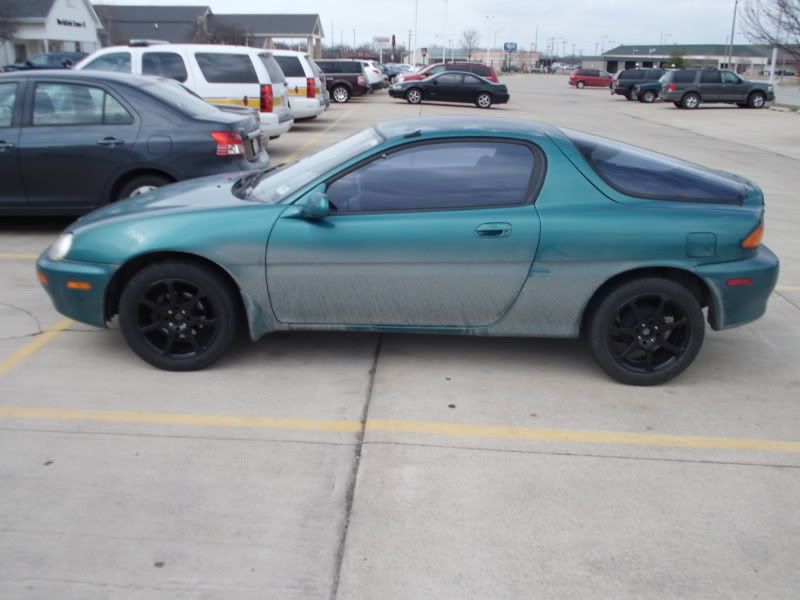 The clear coat is peeling, and the color is really fading. I am going to do a Rustoleum Restoration this week, I'll post pictures later.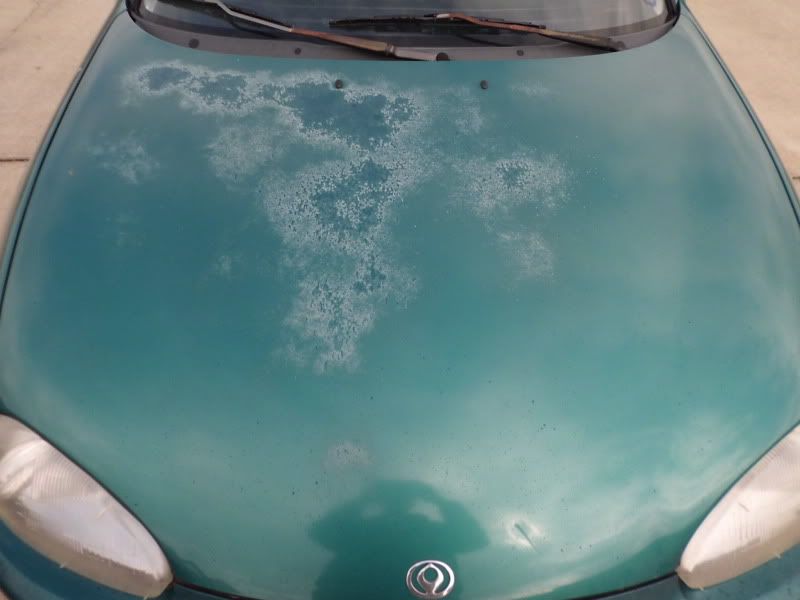 The interior is in fantastic shape!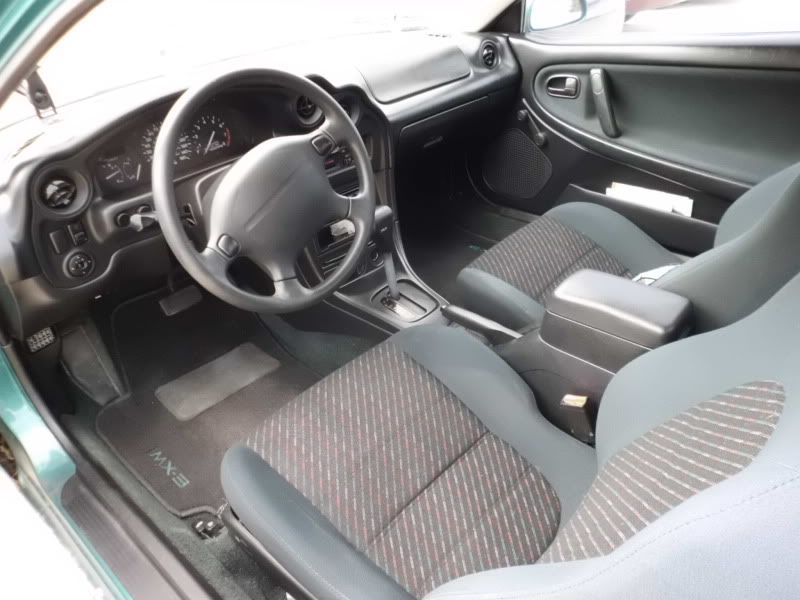 My little Froggie surrounded by popo...
Another thing, I have tried to search for ways to remove the rear wing. Google doesn't help, and there isn't a FAQ on this forum for it.
I am trying to remove the 6 bolts that are sticking out from the hatch. I have removed all the pushpins that secure the black plastic trim to the hatch.
Google says the trim pops off. I am putting considerable force on this piece of plastic but can't seem to remove it.
Can someone help me with this?
Thanks