Installing Chrome Miata Handles
Installation is a bit of a no-brainer on these handles, but it's important to know the differences between the two handles.
Side By Side
The Differences between the handles: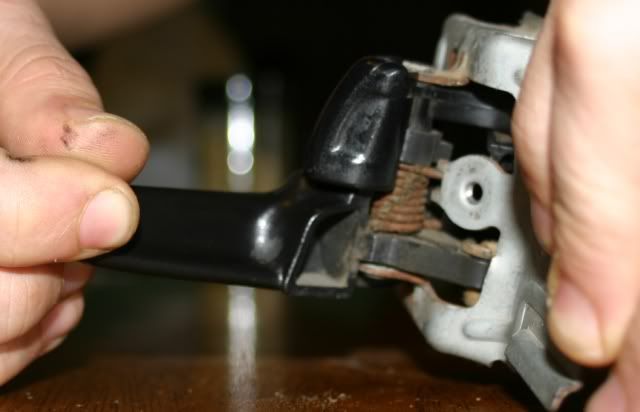 MX-3 Handle
Miata Handle
Miata:
# Thicker, stronger handles (look closely, you'll notice they're very subtlely different)
# Different plastic composite (stronger, not as flimsy)
# Triple Chrome Plated (will not chip/rub off. Scratches will not penetrate chrome plating)
The swap consists of a set of handles from the '99-'05 Miata. They will look extremely similar to each other... Except for that extra bracket extension on the end (as shown in the picture)
That
must
be removed before installation.
Very simple. There are two weld points for the bracket.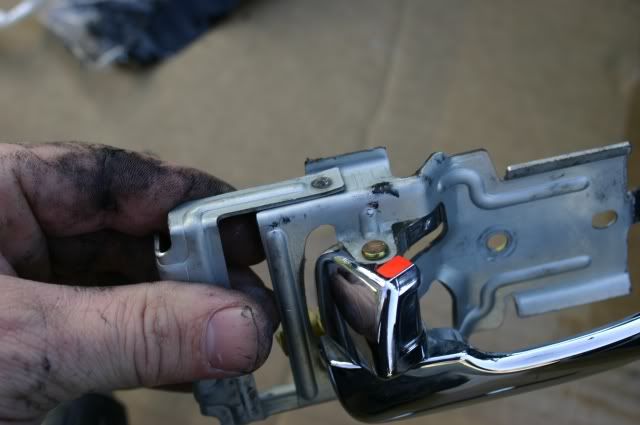 Weld Point
I simply drilled through the weld points on the top and bottom
Bent the bracket back and forth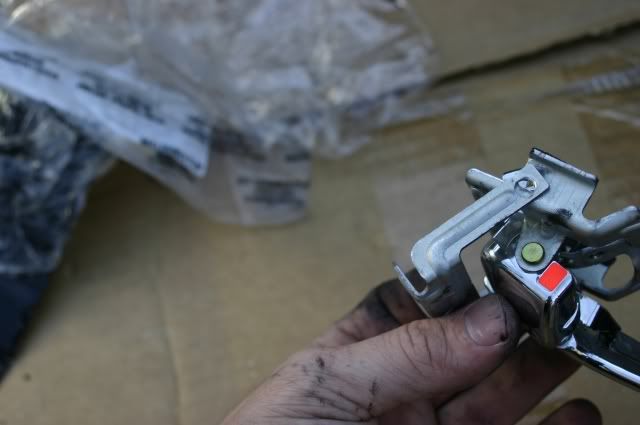 And voila!
they're plug and play! Everything will match up perfectly!
*Update Feb 06*
The alternative handle upgrade besides chrome is the Mazda grey handles. I recently sold this set to Mooneggs. Pictures are actually courtesy of Mooneggs:
#Grey Miata handles are simply chrome handles repainted grey, nothing more. Call them Gunmetal, call them Brushed Aluminum, it's just a repainted Chrome handle. But only much, much more rare.