Plug and Play Harness for Millenia EGR using MX-3 wiring
If you do not have access to a Millenia harness to hack off the EGR wiring harness, here's a plug and play harness you can make yourself by using the exisiting EGR and a signal light wiring harness from the MX-3.
Remove the wiring from the EGR and the 3-pin end from the signal harness: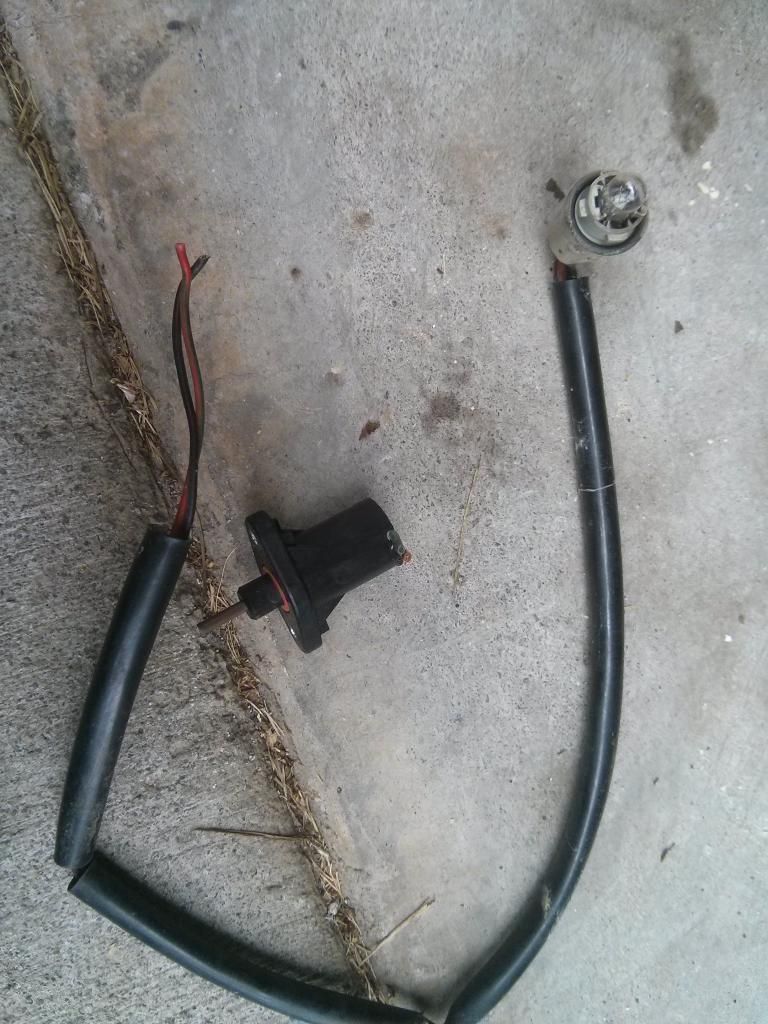 Connect the ends to each other. They are color coded correctly. Red with red, black with black, and green with green: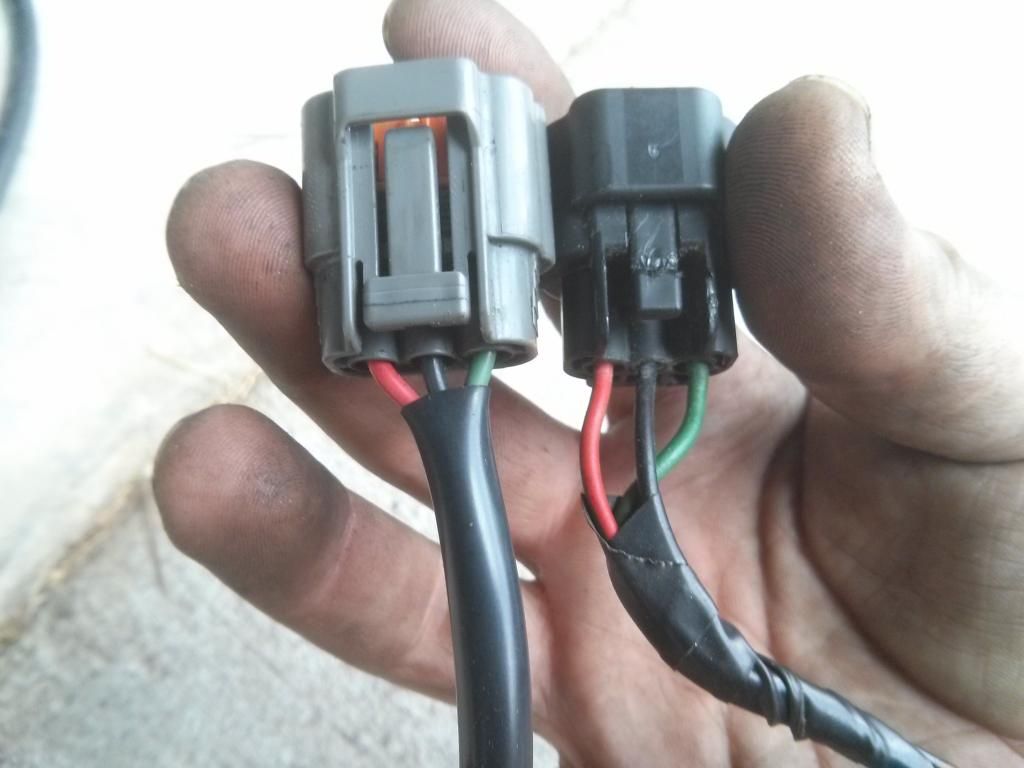 Either solder or use butt ends then wrap in tape to clean up the wiring:
Black end goes on EGR: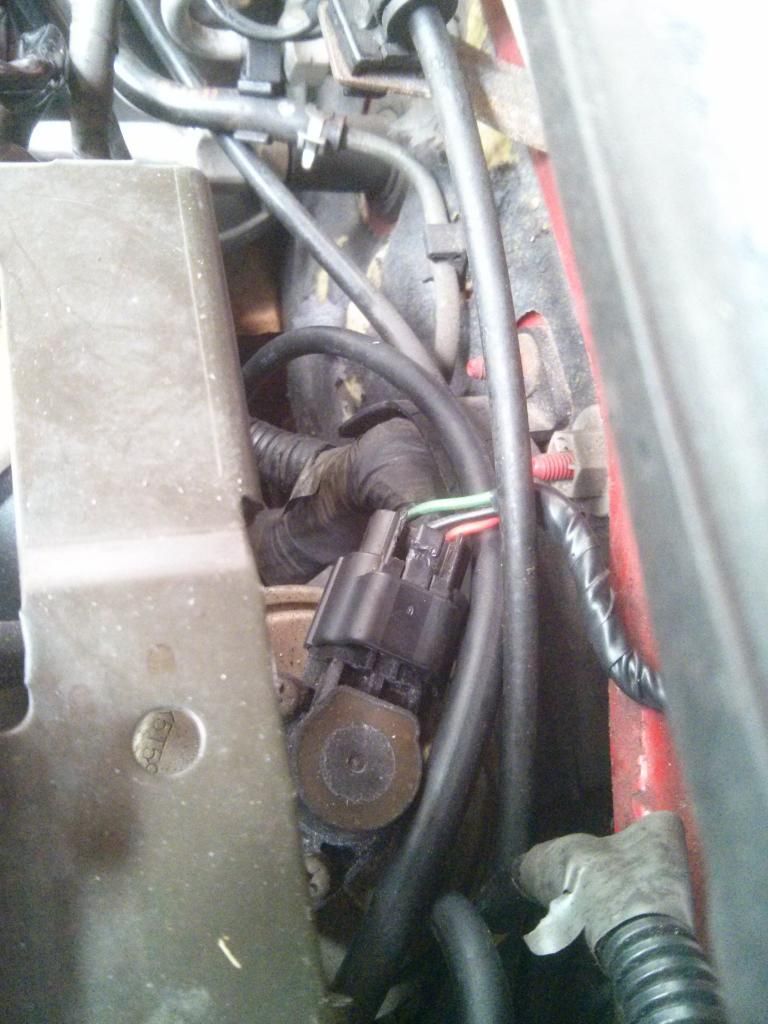 Grey end goes on wiring harness: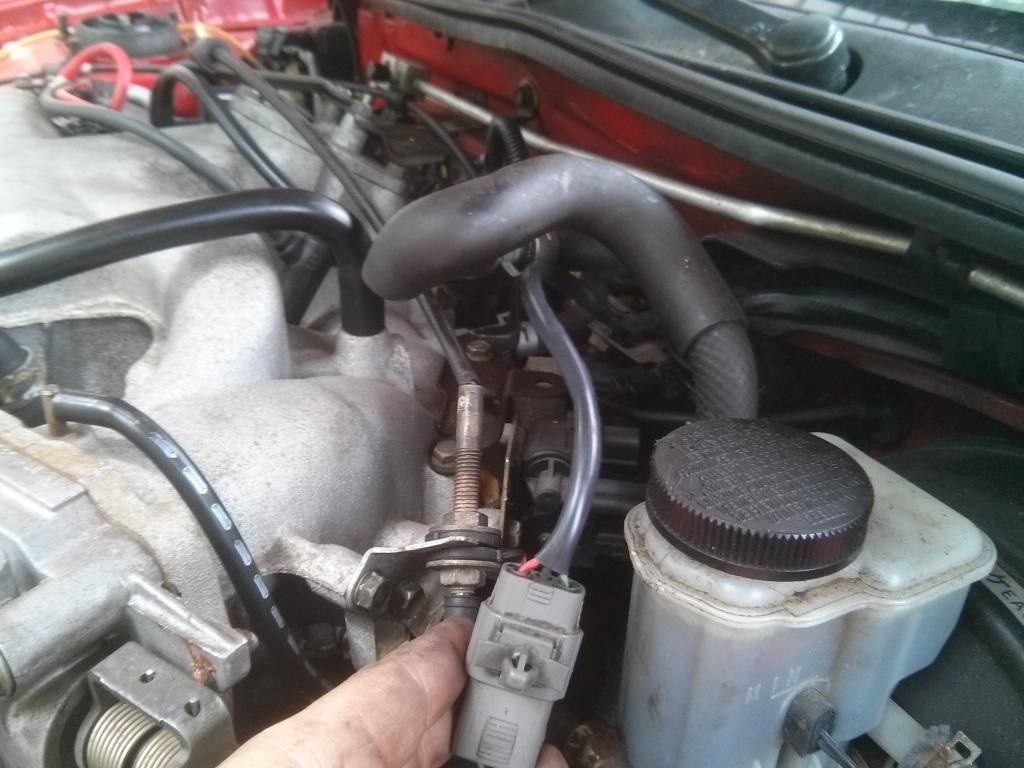 Make sure you cut enough wiring from the signal light harness to reach the new location.